CLUB RICHELIEU LAPORTE
Le 28 octobre 2016, lever de fonds - souper fondu, salle paroissiale Saint-Gabriel, 55 rue Appleford à Ottawa.
Priscilla et Tony étaient les invités d'honneur à cet événement et furent récompensés pour leur participation aux jeux de Rio 2016. Colin Gascon en était le maître de cérémonie.
Cet événement fut organisé par le Club Richelieu Laporte afin de lever des fonds en appui à la jeunesse francophone. Cette année, par l'entremise de Colin, Priscilla et Tony furent choisis comme récipiendaires.
Priscilla a livré un discours décrivant son parcours jusqu'à Rio. Merci sincèrement à Colin Gascon et au Club Richelieu Laporte pour leur soutien à Tony et Priscilla.

Judo Oct. 28, Fondue Supper Fundraiser "salle paroissiale Saint-Gabriel", 55 Appleford St., Ottawa.
Priscilla and Tony were the guests of honour at this event in recognition of their participation in Rio 2016. Colin Gascon will be the master of ceremony. This is a fund raising event hosted by CLUB RICHELIEU LAPORTE, a charity that supports Francophones. This year with the help of Colin, Priscilla and Tony were selected as recipients. Priscilla gave a speech describing her path to Rio. Many thanks to Colin Gascon and Club Richelieu Laporte for their support of Tony and Priscilla.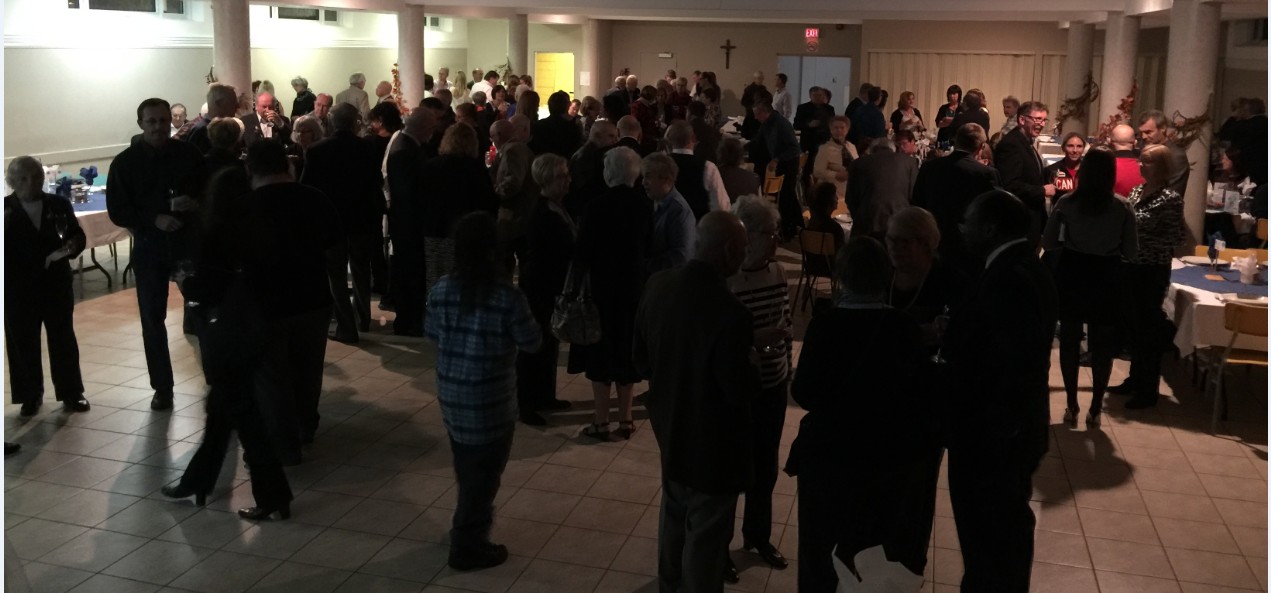 cocktails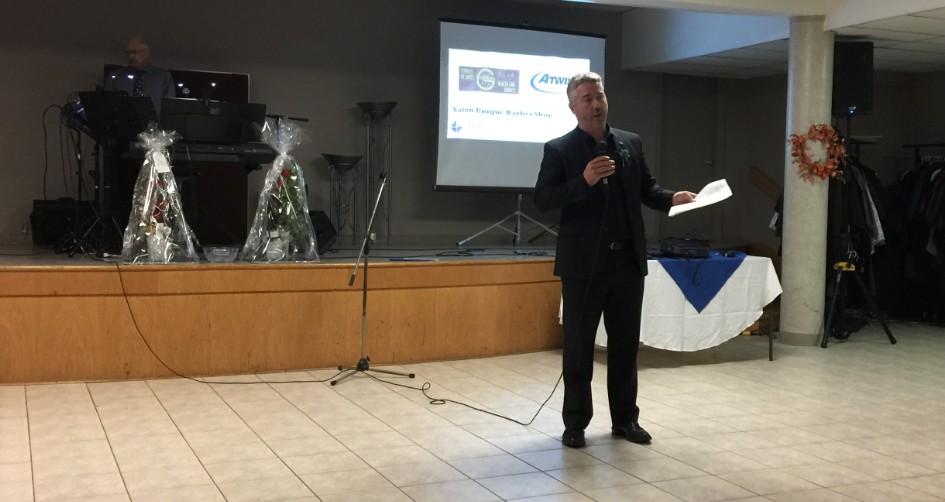 Colin Gascon as master of ceremonies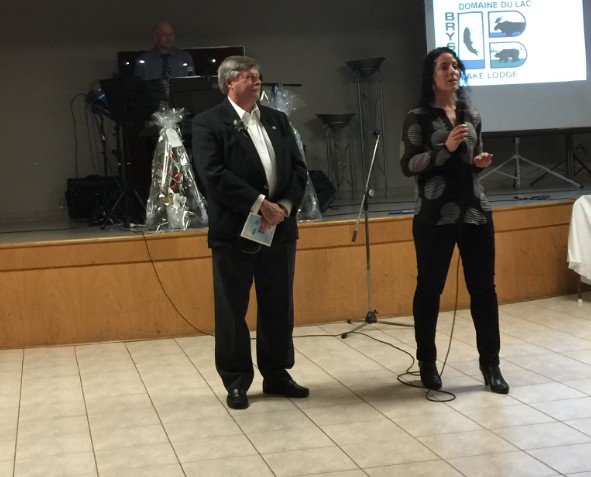 two(!) sommelier, Paul and Marie-Pier, describing the wines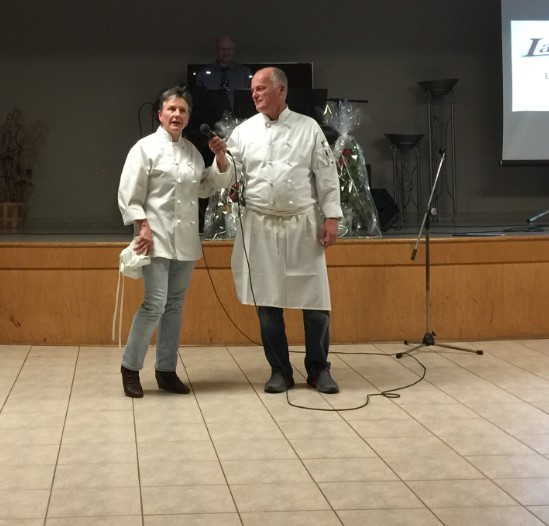 chefs, Yannick and Claude (La Gourmandise), describing the meal to come.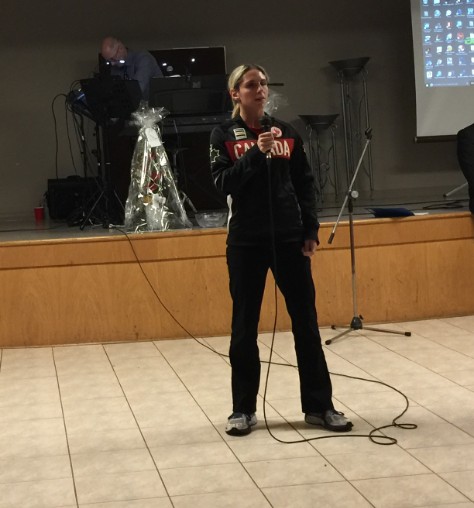 Priscilla describing her athletic career and lead up to Rio.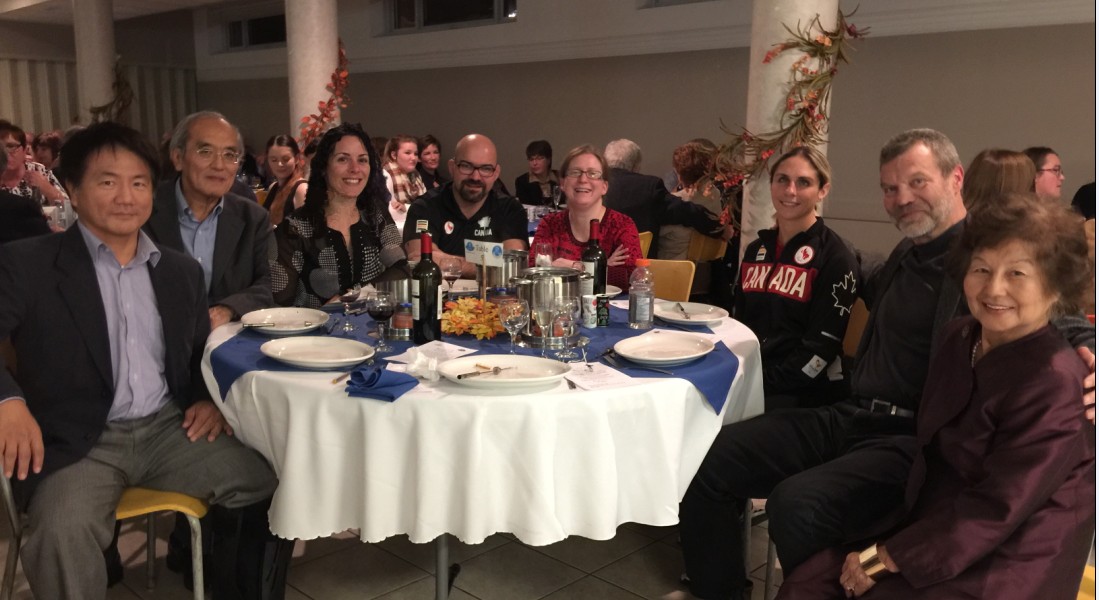 left to right: Allyn, Brian, Marie-Pier (sommelier), Tony, Jackie, Priscilla, Andrzej, June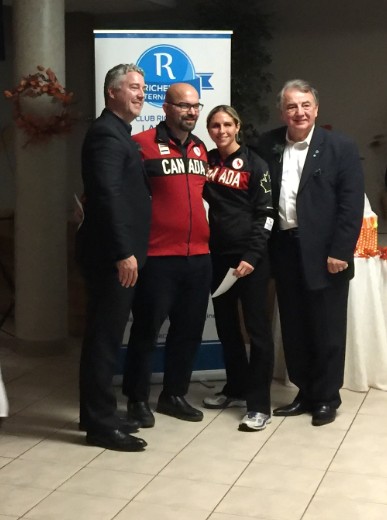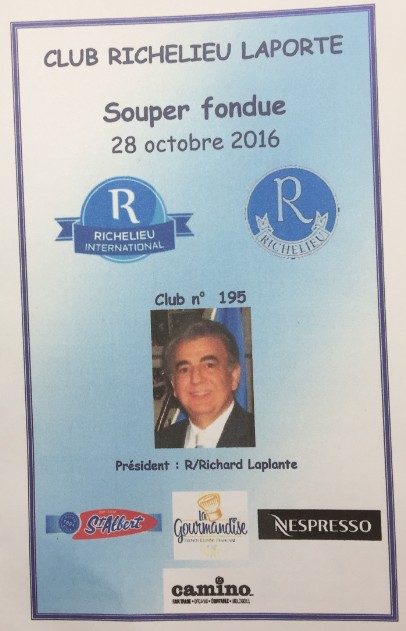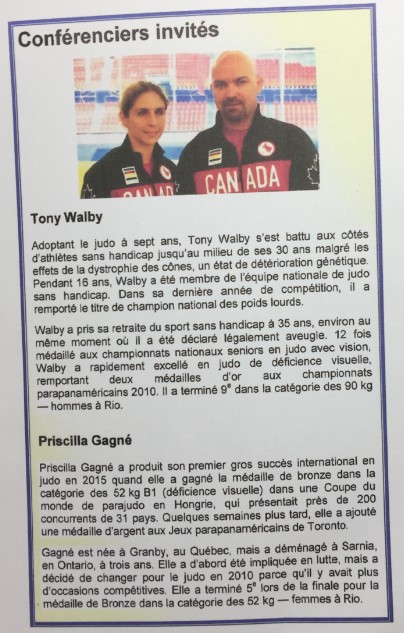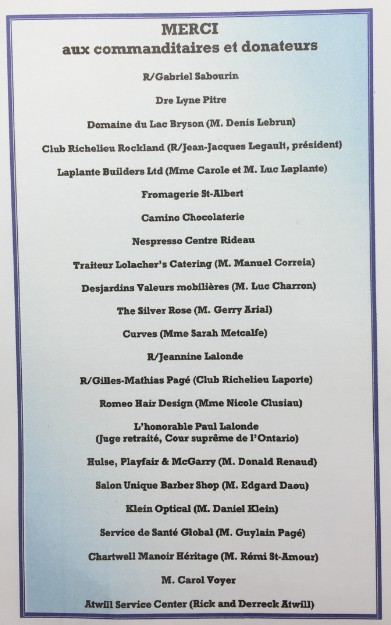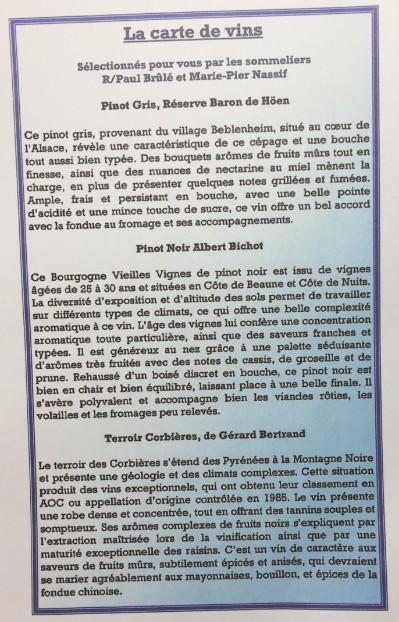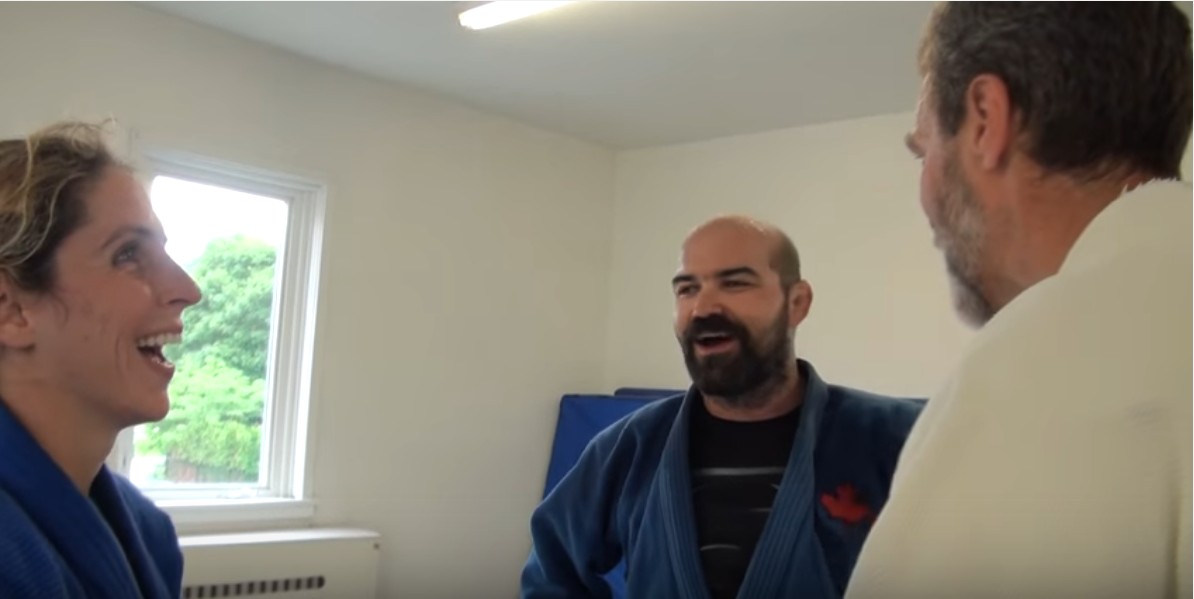 Priscilla, Tony, and Andrzej having some laughs at a training session before Rio 2016 at Takahashi Dojo.