Rio Paralympics:
Sept. 8, 2016 (Thursday) Priscilla Gagne 4th place in Women's -52 kg Rio Paralympics.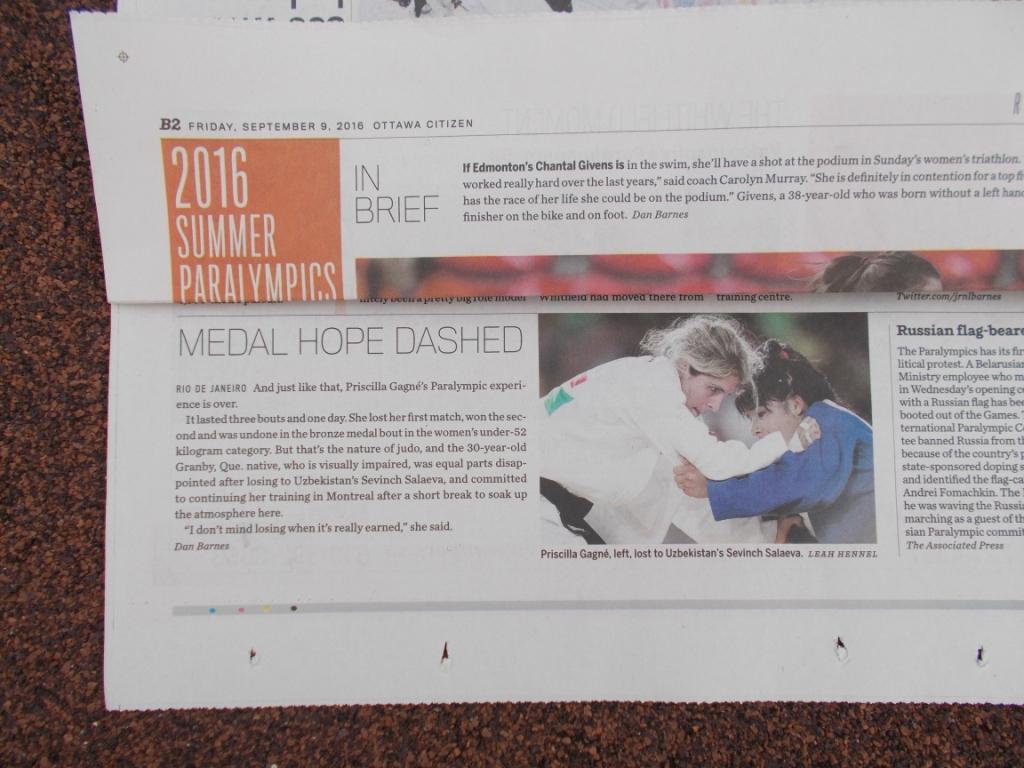 from the Ottawa Citizen, Friday Sept. 9, 2016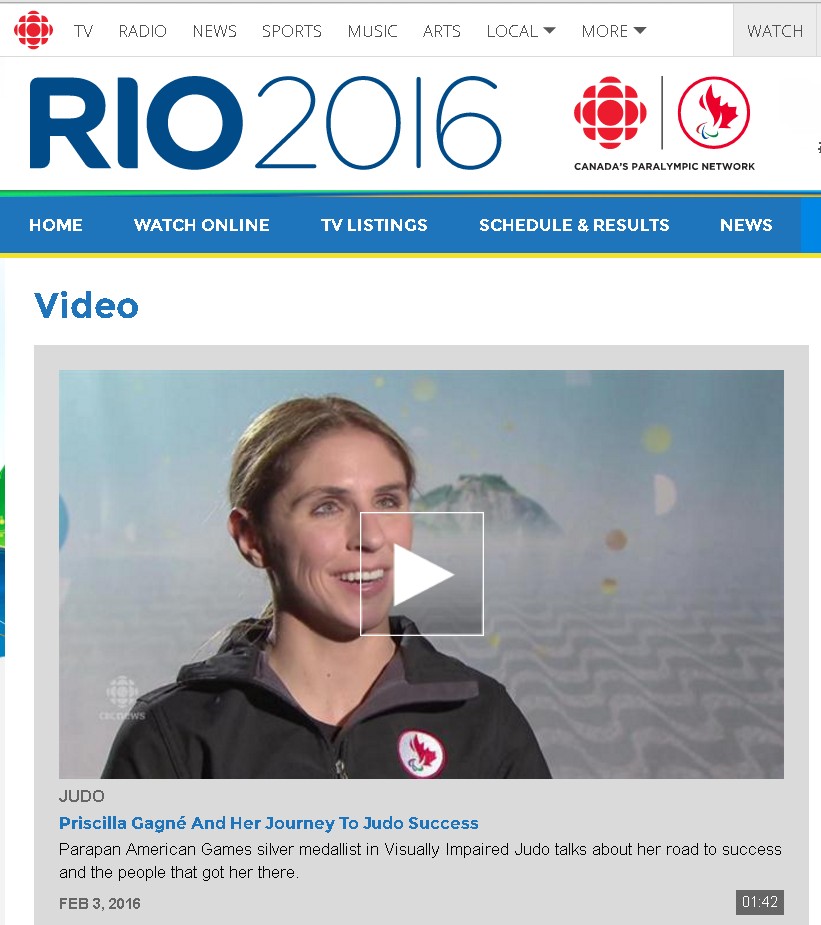 http://www.cbc.ca/sports/paralympics/video#id=2683049091
Here's a video from July 2015 of Priscilla and Tony training under Andrzej at our club: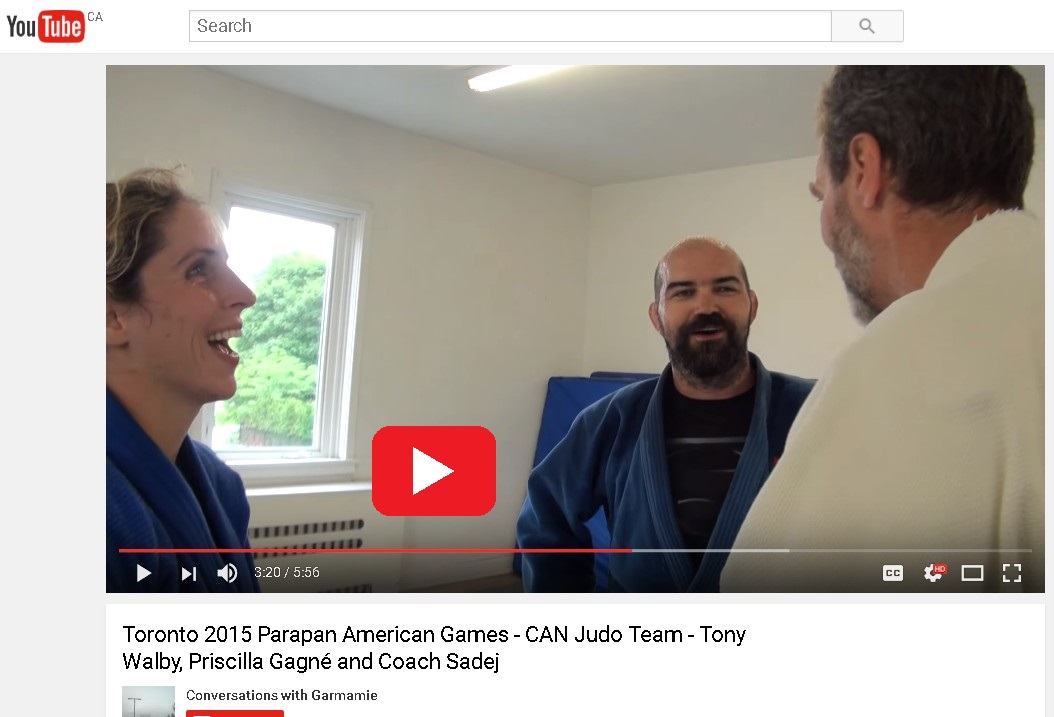 https://www.youtube.com/watch?v=bnC7Myg_YgA
Sept. 10, 2016 (Saturday) Tony Walby competed in the Men's -90 kg unfortunately losing to Argentinian Jorge Lencina.
https://www.judoontario.ca/news/view/377
Send off ceremony (and JUICE NIGHT) was held for Tony Walby on Thurs., Sept. 1st. Tony will be representing Canada at the Rio Paralympics. Mathieu Lemay will be his training partner and Andrzey Sadej will be his coach. Priscilla Gagne who trained at Takahashi Dojo before moving to Montreal also will be representing Canada. Click this link to see an article about Tony and Priscilla:
https://www.judoontario.ca/news/view/377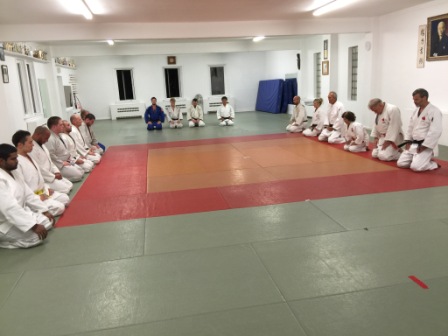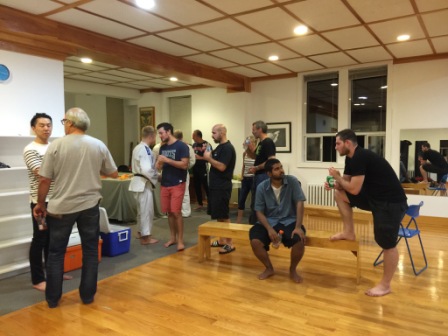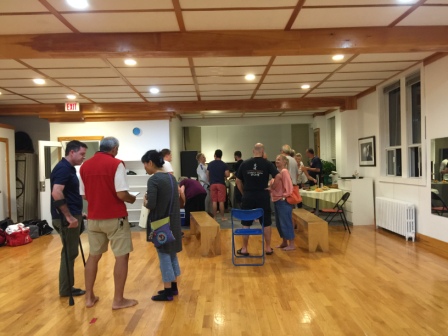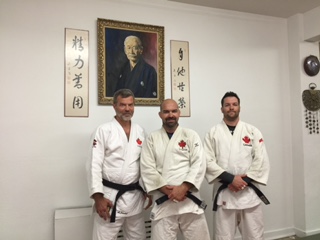 Andrzey Sadej, Tony, and Mat.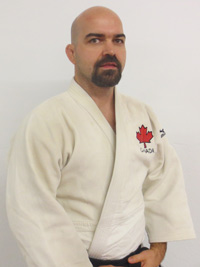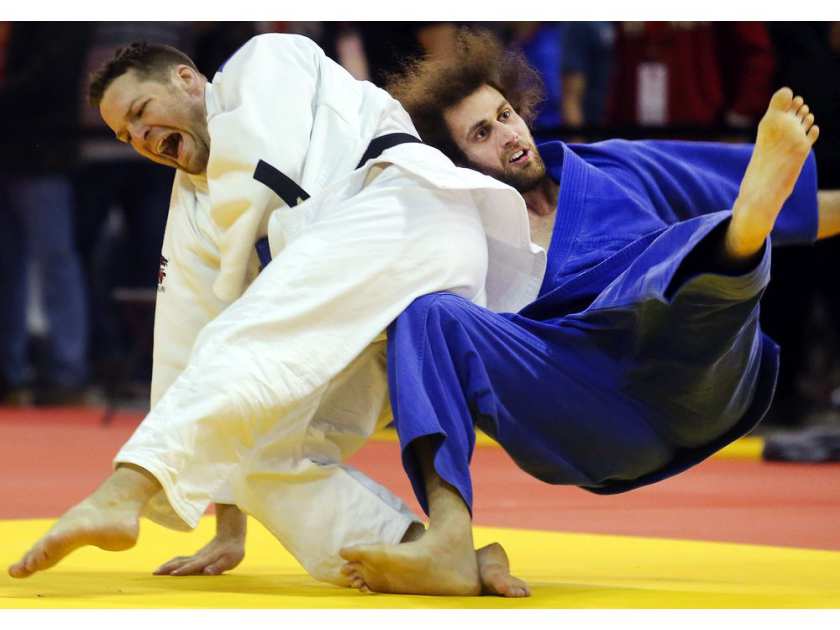 Mathieu Lemay at Canadian Open Judo Championships Friday May 13, 2016 (Calgary Herald)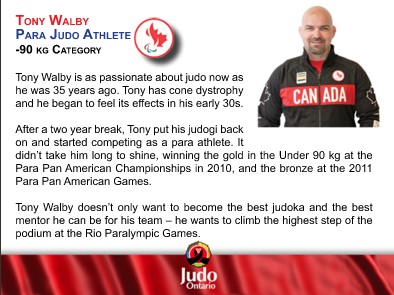 from JUDO ONTARIO AWARDS GALA Sept. 10, 2015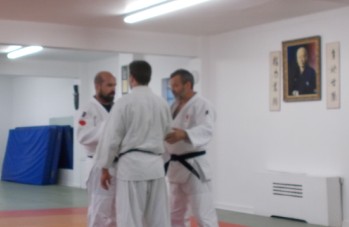 Andrzey Sadej giving Tony and Mat some pointers.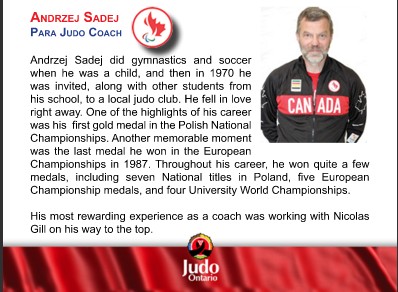 Priscilla Gagne (presently in Montreal) will also be representing Canada in the Rio Paralympics.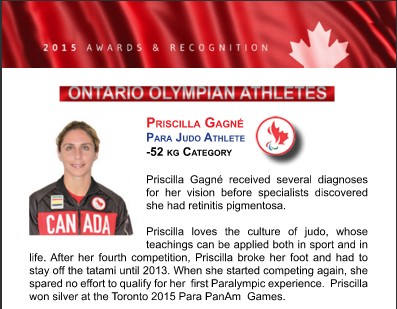 from JUDO ONTARIO AWARDS GALA Sept. 10, 2015